While Michigan might not be the first place that comes to mind when you think of skiing, it boasts some of the best skiing experiences in the country. With challenging runs and luxurious lodges, Michigan ski resorts offer something for everyone. To help you plan your next ski trip, we've compiled a list of the 6 best ski resorts in Michigan.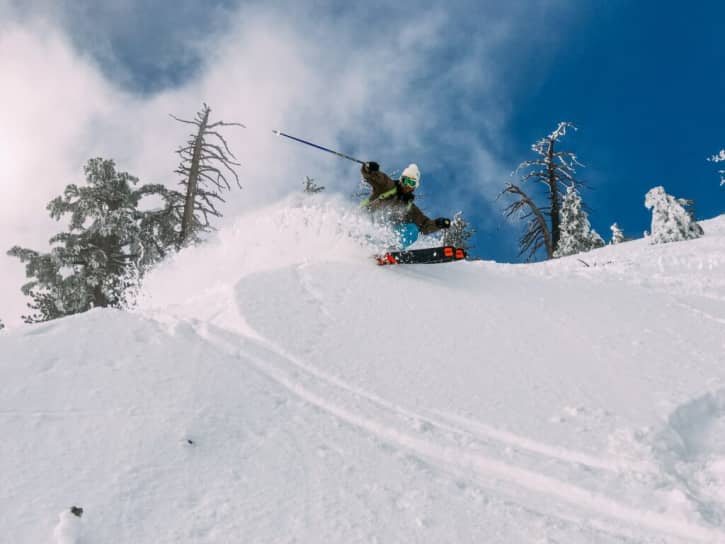 Boyne Mountain Resort Ski
Boyne Mountain Resort Ski is a winter wonderland with entertainment and activities for all ages. From Nordic skiing and snowshoeing to ziplining and nightlife, this resort has it all.
It also boasts the largest indoor water park in the state.
Welcoming Atmosphere and Diverse Lesson Options
Beginners will find a welcoming atmosphere with the SnowSports Academy, offering various lesson options for all ages and skill levels. This includes private lessons, youth group lessons, adult group lessons, cross country skiing programs, and children's seasonal programs.
If you want to experience ski racing, they even have racing and training programs to improve your skills.
Affordable Access to the Slopes
For skiers staying at the resort lodging or renting equipment, access to beginner's area lift tickets is available. This will allow you to hit the slopes without breaking the bank.
Explore 415 Acres of Terrain
With 415 skiable acres, you can explore thrilling runs like Dave's Glade and Cold Springs for groomer laps on Super Bowl.
Mountain Stats
415

Skiable acres

60

Trails

12

Lifts

500

Vertical feet
The Highlands
The Highlands at Harbor Springs has the longest ski run in Michigan, the "North Peak Pass," spanning 1.25 miles.
Their SnowSports Academy Learning Center provides a variety of skiing and snowboarding lessons for all ages.
The Highlands offers diverse terrains suitable for beginners, intermediates, and experts alike:
37% beginner
29% intermediate
34% expert
Great for Beginners and Family Holidays
Ski beginners can hit the slopes without stress and enjoy a memorable holiday at the resort. The SnowSports Academy Learning Center offers a variety of skiing and snowboarding lessons and programs, catering to all ages and skill levels. Whether you prefer private lessons, youth group lessons, or adult group lessons, you'll find the right fit to enhance your skills and confidence on the snow.
Seasonal Ski Programs for Children
Families with kids will be delighted with the resort's seasonal ski programs specially designed for young adventurers. The "Mountain Masters" program is tailored for kids aged 5 to 14, while the "Northern Michigan Ski Academy" caters to children aged 5 to 18.
These programs provide a safe and fun environment for children to learn skiing and snowboarding, making their ski trip even more memorable.
Fun-Filled Adventures for the Whole Family
Beyond skiing and snowboarding, the resort has several fun possibilities for the entire family. They offer activities like ziplining, tubing, and horseback rides. Or for a more relaxing time, enjoy the scenic landscapes with cross-country skiing or snowshoeing. For those seeking a unique experience, try fat tire biking or snow-go biking.
Mountain Stats
552′

Vertical drop

53

Runs

435

Skiable acres

140″

Annual snowfall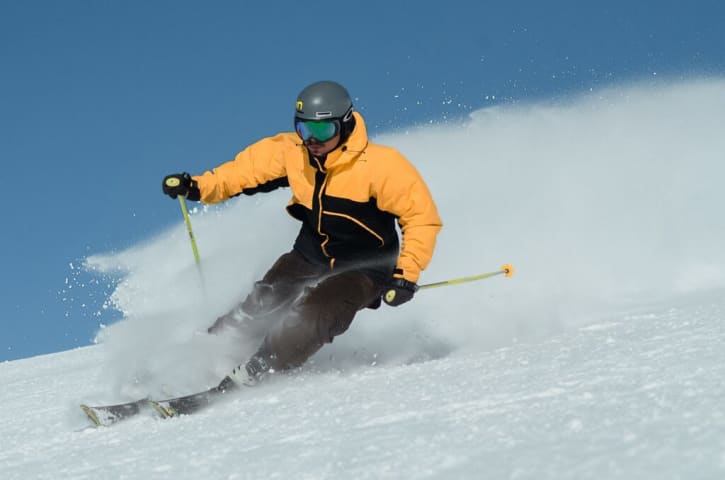 Crystal Mountain
Fantastic School Programs for Kids
Crystal Mountain has wonderful school programs for children. You can pay for the school program pass or a package that includes the pass and rental equipment. There are plenty of ski and snowboard lessons to choose from, from private and group lessons to cross country lessons.
Teen Programs
What makes Crystal Mountain stand out from other resorts are their programs to keep teenagers involved and discover their passions for skiing and snowboarding. They offer Alpine and Nordic skiing programs tailored for teens.
Teenagers can also participate in the teen snow sports leadership programs, where they have the unique opportunity to become instructors or ski patrollers. These programs are an excellent opportunity for your kid to learn about the snow sports industry.
Programs for All Ages
This resort has something for everyone in the family, including a senior program for people over 55 years old. The Retired Not Tired program includes lessons for those who haven't skied or snowboarded in many years. The Teaching Program starts at the beginner level and helps students improve and regain their skills.
Similarly, the club program gives retirees the opportunity to make friends, stay active during their time at the resort, and stay involved with scheduled clinics with certified instructors. The club clinic program is also designed for retirees and includes lectures, training films, and on-hill ski clinics.
Ski Brule
Ski Brule is well-known for its beautiful terrain surrounded by mountain hardwoods, an 1890's homestead, an apple orchard, open meadows, spruce plantations, and the Brule River providing a stunning landscape for skiing and snowboarding.
Explore the Wonderful Trails
This resort has numerous wonderful trails to explore. The intermediate trail Spillway allows visitors to enjoy the fantastic natural view. On the long and uninterrupted Cruise trail, visitors can delight in the beauty of northern hardwoods, meadows, spruce plantations, and the picturesque Brule River Valley. The trail Hot Cider will lead you to the scattered apple trees, while the Homestead Trail will take you to the hardwoods and evergreens.
About the trail difficulty:
35% is rated beginner
35% rated intermediate
24% rated advanced
and 6% rated for experts
A Variety of Activities for All Family Members
At Ski Brule, there is something for every member of your family to enjoy. Whether you're a downhill skiing or snowboarding enthusiast, a snowshoeing enthusiast seeking tranquil moments, or an ice fishing enthusiast looking for excitement on the frozen waters, the resort has it all. Don't miss the joy of sleigh rides or the thrill of tubing, adding to the memorable experiences at this beautiful destination.
Ski Brule offers a variety of activities for the whole family. Enjoy downhill skiing, snowboarding, snowshoeing, ice fishing, sleigh rides, and tubing. There's something for everyone to enjoy!
Mountain Stats
| | |
| --- | --- |
| 17 Trails | 2 Terrain Trails: Timberdoodle and Double Doodle |
| 11 Lifts: 5 chairlifts, 2 t-bars, 3 rope tows, 1 paddle tow | Longest Trails: Homestead and Maple Syrup (1 mile) |
| 150 Acres of terrain located in the center of 3,000 acres in the Upper Peninsula of Michigan | 150″ Average Annual Snowfall |
| 3 Terrain Parks: Snowshoe, Rapids, and Bambi Rail Park | 100% Snowmaking capabilities |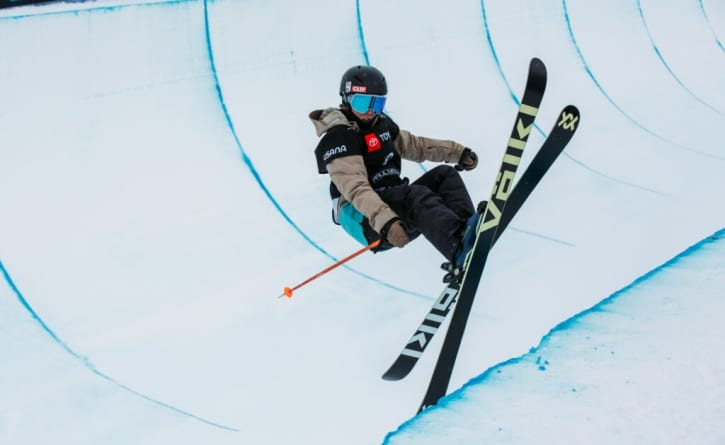 Mount Bohemia
Challenging Terrain for Experienced Skiers
Unlike previous resorts, the terrains at Mount Bohemia are suitable only for advanced or expert skiers and riders.
The resort's terrain includes steep slopes, cliff bands, tree-covered ski glades, off-piste terrain, and variable snow conditions. It's essential to follow safety guidelines, stay in-bounds, and obey the NSAA/NSP skier responsibility code.
Relaxation and Socializing Beyond the Slopes
Mount Bohemia offers other activities such as yoga retreats and wellness retreats to rejuvenate your mind and body. There is also a selection of bars and restaurants in the area, providing a perfect setting to unwind after your time on the slopes.
Mountain Stats
| | |
| --- | --- |
| Vertical drop: 900 feet | Skiable acres: 585 acres |
| Snowfall: 273 inches | Chairlifts: 2 |
Nub's Nob
Comprehensive Winter Sports School
Nub's Nob has a Winter Sports School that offers ski and snowboard lessons. The Nub's Nob Academy teaches fundamental techniques, downhill alpine skiing and cross-country lessons to junior skiers and snowboarders. If learning in small groups is not your cup of tea, private lessons ranging from 1 to 3 hours are available.
Exciting Adventures for Children
If your children love adventure and want to practice their ski techniques, they can join the Junior Alpine Race Team (JART). The JART training consists of nine weekly 90-minute sessions specially designed for skiers aged 10 to 14.
Advanced Training with NNR Sport Team
For those seeking advanced alpine race training, the NNR Sport Team delivers an intensive program. Each 90-minute session is exclusively open to high school and college skiers. Another fun activity that you shouldn't miss at the resort is the Torchlight Parade which is free of charge.
Wrap-up for the Best Ski Resorts in Michigan

These resorts are well-known for their quality, safety, beautiful locations, and fun activities in Michigan. But note that not all resorts cater to beginners, so ensure you know your skill level before making a reservation.
Also see our list of the best ski resorts in Michigan for beginners.
Keep in mind that resort prices can vary, so it's wise to research and compare rates before making a final decision. With the help of these descriptions, we hope you'll find the ideal resort for you and your family to enjoy a memorable vacation this winter.